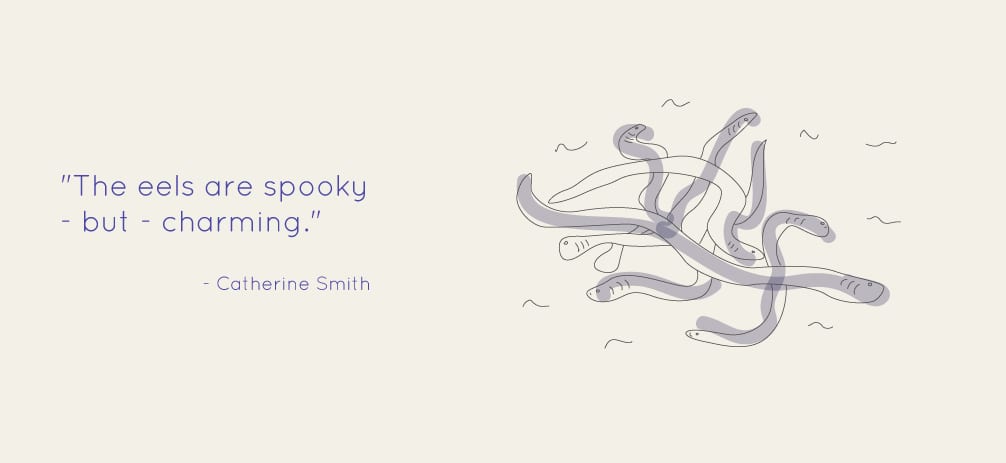 Jester House is famous throughout both the Nelson region, and the whole of New Zealand, for the tame eels in the creek.
It is fascinating to have the opportunity to see these endangered native eels in their natural habitat and to be able to feed them by hand. Due to this exceptionally dry season the eels are somewhat docile and, like us, hanging out for more than a spot of rain. You can still feed them but you won't get to wrangle with them to keep hold of your stick. We are doing nightly rain dances to encourage cool liquid to tumble from the sky. No luck so far but we are not discouraged and live in the belief that it will happen soon.
The Aporo stream, which runs along the front of the Jester House property, is the natural habitat of the New Zealand long finned eel – the Tuna. Every day from September until May the tame eels are in the creek and hungry to be fed. This is your chance to get up close and personal to these amazing native megafauna!